;
Sidari's main beach is the most popular one. Close to the center it is a long sandy beach with lots of umbrellas sunbeds,water sports, snack bars and cafes at the back and easy access parking area. There are not many facilities on the beach such as changing rooms, public toilets and showers but you can always use the bars toilets the showers they have made for their customers. It is suitable for children because the water is shallow and not wavy.
The beach east of the village is close to the center too. It is sandy with small stones here and there. The sea is clean, if the wind blows from North, seaweed comes out to the beach. When this happens the local council always put it away. The locals named this wind "Maistro".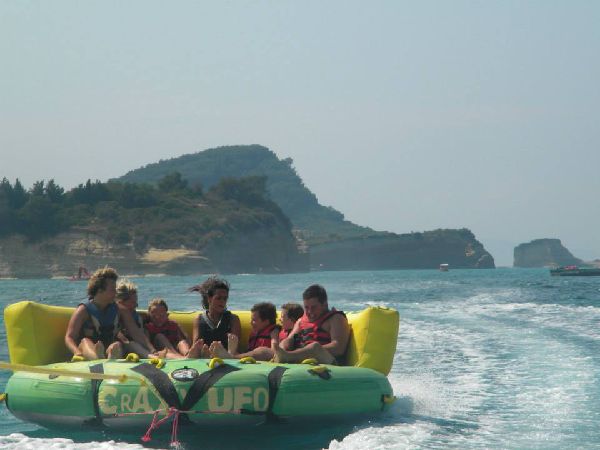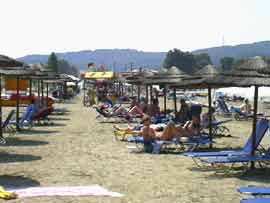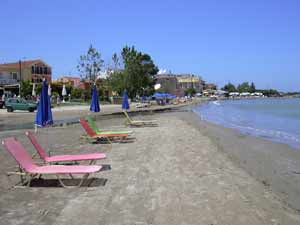 Canali is located west of Sidari. Between the remarkable cliffs and rocks, there are nice beaches with sunbeds and umbrellas. The sea is deeper and for safety reason dives are not allowed from the cliffs.
Canal D'Amour Melitsa
Utmost northwest of Corfu, in the very corner, you will find a wonderful and very special natural phenomenon named Canal d'Amour - literally Canal of Love. With a name like that, you may wonder what it is. The fact is that it is a wonderful attraction, a must to visit during your holiday on Corfu. Read more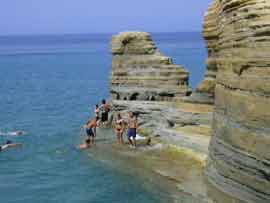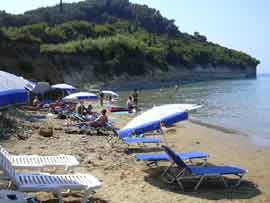 Our web-site serves exclusively for education & community help purposes.Our aim is
to help our island of Corfu to be known worldwide. This is a non profit website, we do not
do bookings, please read terms & conditions here for this site usage.